Pilates Classes
The Pilates exercises concentrate on the body's four main core muscles.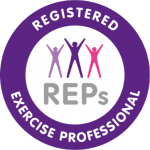 The Transversus Abdominus, Multifidus, Pelvic Floor and Internal Obliques. It is these muscles that compress the lower abdomen and in doing so support and protect the lower back. This is why so many people find Pilates such a help when they have been suffering from pain or aching in that area.
We offer mat based Pilates classes sometimes using small pieces of equipment, such as balls or bands to help perfect movements or to add an additional challenge. These are all provided for you. The only thing you might like to bring to a class is a bottle of water.
Pure Stretch Classes

Our Purestretch classes concentrate on flexibility and movement. This is done by lengthening and strengthening muscles that can become shorter and weaker through everyday living and repetitive use. Think sitting at a desk, driving , tilting your head down to stare at your smartphone or computer screen,  carrying heavy bags or backpacks on one shoulder, wearing high heels or being stressed out all the time. Modern life places a lot of strain on our bodies and Purestretch classes can help counteract these.
The classes are relaxed and light hearted.
As with the Pilates classes the only thing you might like to bring to a class is a bottle of water, all other equipment is provided.
Class Timetable (2nd September – 25th October 2019)
Private sessions are available throughout the week, from 07:30 until 19:00, when there are no classes. Please view the table below to see class times.
Mon
Bookable
Bookable
Bookable
Bookable
Bookable
Bookable
Tues
Bookable
Bookable
   Beginners   Pilates
17:30 – 18:30

Mixed Pilates

18:40-19:40

Bookable
Bookable
Wed
Bookable
Bookable
Mixed Pilates

17:30 – 18:30

Bookable
Bookable
Bookable
Thurs
Mixed Pilates
9:00 – 10:00
Bookable
   Bookable
Mixed Pilates
18:30 – 19:30
Bookable
Bookable
Fri
Tone n Stretch
07:30 – 08:30
Bookable
Bookable
Bookable
Bookable
 Bookable